The following are a list of economic development tools and programs available through Extension Sauk County:
Downtown and Business Market Analysis
The market analysis is designed to help local business leaders, entrepreneurs, developers, and economic development professionals understand the changing marketplace and identify business and real estate development opportunities that are realistic and make sense for their communities. To learn more click here.
Riverfront Revitalization Survey – A baseline survey of Baraboo residents was conducted in 2007 to begin to evaluate the impact of the WI Department of Commerce funding. Another survey will be conducted after the riverfront revitalization has been completed. Click here for 2007 survey results.
Baraboo Labor Skills Survey– High School students and graduates are a vital part of the Sauk County workforce. In order to ensure that their skills and knowledge sets meet the needs of local businesses and industries, the School District of Baraboo, the Sauk County UWEX, the Sauk County Development Corporation and the Baraboo Area Chamber of Commerce conducted a labor skills survey. (Brochure inside and brochure outside)


---
Potential Economic Effects of The Gateway to The Driftless Trail System: A Case Study Including the Great Sauk, Walking Iron, Wolf Run, and Black Earth Creek Trails in South Central Wisconsin
Publicly available recreational trails provide recreational amenities that connect communities. Maintaining and improving these corridors provide an example of amenity-based development that is increasingly evident across the Midwest and throughout the nation. The potential of trails-based development to provide more vibrant and diversified community economies provides the focus of this project. This report outlines recent efforts to estimate the potential of one such trail system in South Central Wisconsin and combine it with elements that will be useful in stimulating recreational use, connections between communities, and the subsequent local economic impacts that could result.
Report: Potential Economic Effects of the The Gateway to The Driftless Trail System
---
Economic Impact of Natural Resource Nonprofits
Sauk County is widely recognized for its diverse natural resource gems and a long history of conservation efforts. Recently a number of natural resource-related organizations and economic development entities from the Baraboo area gathered to discuss how they can collaborate and better support each other. This assembly, known informally as "Fostering Collaborations," formed a work group to assess the economic impact of all the natural resource-related organizations operating in Sauk County. A survey was sent to these organizations to measure their economic impact (wages, jobs, etc.) and the survey included general questions about land holdings, visitors, and volunteer hours donated throughout 2016.

Freight Rail Research
Extension Sauk County collaborated with the Pink Lady Rail Transit Commission (PLRTC) to conduct periodic surveys of rail users on the Merrimac to Reedsburg freight rail line (26 miles) since 1988. The purpose of this effort is to track rail usage and assess the economic impact of the rail line to Sauk County's economy. Over the years, this partnership has produced significant impacts. Previous reports have helped prevent the Chicago & North Western Railway's rail abandonment in the 1990s. This work also influenced the State of Wisconsin's decision to purchase the Madison to Reedsburg rail line in 2014. In 2016 the PLRTC requested that UWEX conduct a five-year follow up to their 2010 study.
How fast is your internet? Check out the results of Extension's broadband demand surveys 
Access to high-speed broadband Internet is essential to the future success of our rural communities.  It creates economic growth, expands access to quality healthcare, enhances educational opportunities, and improves our quality of life. Extension Sauk County designed and conducted an Internet demand survey that asked residents about their current Internet service and their need for high-speed broadband. The responses from Town and Village of Spring Green and the Town of Fairfield were loud and clear:
2019 Fairfield Internet Final Report
2018 Spring Green Internet Report Final
The detailed information gathered was used to support successful PSC Broadband Expansion Grants
---
First Impressions Program
In this community improvement program volunteers from two similar communities (size, location, county seat, etc.) agree to do unannounced exchange visits and then report on their findings. Participants became "secret shoppers" for the day to discover what they can about their sister city. They follow procedures and reporting guidelines in a fully developed manual, which is copied for each participant. The manual helps ensure that the evaluations and reports are thorough and somewhat uniform and minimize the training of volunteers.  To learn more visit the Center for Community and Economic Development's First Impressions page.
---
Housing Analysis Tools
Many of our communities are facing complex housing issues that require sufficient diagnosis of local and regional conditions as well as capacity to address them. There are many different public agencies, private firms, non-profits, and public-private partnerships attempting to address housing issues using a variety of tools and processes. Here you will find some of those tools and examples to develop an analysis of housing in your community.
---
Design Reedsburg 
On May 4, 2017, a group of 21 planning and design professionals found their way to Reedsburg, Wisconsin to dedicate their time and expertise in hopes of helping the community discover their shared vision for the future.  The Design Reedsburg Final Report documents the outcomes of the Design Wisconsin Team's visit.
---
Next Generation Report
Sauk County Economic Development Committee launched an initiative in mid-2015 to learn more about the desires of adults, ages 25-35, and how to attract and retain them to live and work in the county. The initiative, called Next Generation Sauk County, is the county's first placemaking area of focus. Placemaking has been described as the process of creating quality places in which people want to live, work, play and learn.
2016 Next Generation Sauk County Initiative Report
---
Additional Links:
---
For more information contact: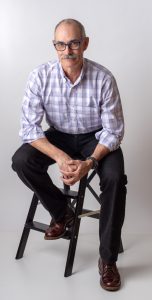 Morgan McArthur
Sauk County Extension Office
West Square Building, 505 Broadway, Baraboo, WI 53913
(608)355-3250 (office)
morgan.mcarthur@wisc.edu