One of Sauk County's largest industries is agriculture. Many consumers are now three to five generations removed from their agricultural roots.  This site aims to help reconnect people with the source of their food and to provide producers with the most up-to-date resources available to them.  By using this site, consumers have a great opportunity to learn firsthand about agriculture and producers can be the best in their fields.
---
Resources for the COVID-19 Emergency
Sauk County Farm Connect Guide
Sauk County Farm Connect Guide aims to tie together agriculture and tourism through an annual publication that features local Sauk County producers.  Enjoy our rich heritage of diverse farms, classic barns, silos and windmills, and the exceptional beauty of our rural countryside.  This publication is available in print format at well.  Please contact the Extension Sauk County office at (608)355-3250 if you would like a copy or if you would like to be featured in future Sauk County Farm Connect Guides.
If you are interested in starting an agricultural tourism business, please check out these resources.
---
Shared Kitchen Spaces
Local farmers and producers might be looking to add value-added products to their inventory.  Wisconsin has several facilities to have value-added food products made, but they differ greatly from site to site in services provided, types of products they process, and scale of processing capacity. Learn more about Wisconsin's value-added food processing capacity at the UW-Extension Food Business Innovation Network (FoodBIN) website: http://fyi.extension.wisc.edu/foodbin/
For a local list of kitchen and co-packing facilities in Sauk County please visit:
For a list of state-wide resources visit the WI Food Incubators and Share-Use Kitchen page. 
---
Community Food Systems Toolkit
A community food system integrates culturally responsive food production, processing, distribution, consumption and disposal to enhance the environmental, economic, social, and nutritional health of a particular place.
The CFS Toolkit is based on a framework developed by CRFS to link Whole Measures values like sustainable ecosystems and healthy people, to food systems activities and their enabling environments.
"This toolkit builds on the Whole Measures for Community Food System value fields developed by the Community Food Security Coalition and the Center for Whole Communities and adapted by the UW-Extension's Community Food Systems Team.
Users can search the CFS Toolkit by selecting specific framework components to filter the tools or can browse through a complete list of tools.
Stewardship of the CFS Toolkit transitions from CRFS to the UW-Extension Community Food Systems team this February, 2016. To learn more visit: https://fyi.extension.wisc.edu/cfsi/community-food-systems-toolkit/ 
---
Additional Resources
For more information contact: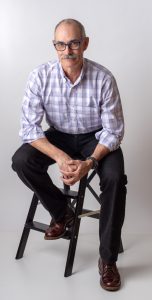 Morgan McArthur
Sauk County Extension Office
West Square Building, 505 Broadway, Baraboo, WI 53913
(608)355-3250 (office)
Morgan McArthur