RESOURCES FOR STARTING A BUSINESS IN SAUK COUNTY

1.) Is Starting a Business Right for You?
Starting a business is a big commitment and it requires time and money. Before you jump in head first it is important to assess your personal strengths and weaknesses as well as your skills and experiences to determine if owning your own business is the right decision for you. While no "quiz" can give you all the answers, the point is to objectively access your abilities.
2.) Define Your Idea
Here are a few things to consider as you hone in on your business idea. If you have trouble answering any of these questions in detail, you need to carefully access your business idea or do more research before moving forward.
Product or Service: Describe what you are selling and how it will benefit your customers.
Industry Type: Describe the industry. How big is it? Is it growing or declining? Open or saturated?
Industry Experience: Describe your experience and education related to this product/service
Other Experience: Describe other business management or ownership experience you may have.
Customers: Who is your primary group of potential customers?
Geographic Area: What geographic area will you serve?
Demographic Factors: What other demographic factors identify you target market?
Competition: Who is your competition? List them and their strengths and weaknesses.
Location: Where will your business be located?
Marketing Strategy: What will be your primary method(s) of advertising and promotion?
3.) Explore the Financial Feasibility
Determine if you can realistically afford to start your business, and how much financing you may require. A large number of businesses fail each year. Too many entrepreneurs try to start and operate a business without sufficient capital. Check out Wisconsin Business Development (WBD) they were formed to assist small businesses gain access to capital to grow their businesses.
4.) Choose the Right Legal Structure
There are several ways to structure your business such as a sole proprietorship, a partnership, a corporation, a limited liability company, and a limited liability partnership. The type of business structure will affect your liability and tax treatment. Consider discussion your options with an attorney or an accountant.
5.) Write Your Business Plan
If you chose to start a business, you should prepare a clear plan that will take your idea from concept to reality. A business plan lays out how you are going to run your business and it is a mandatory document if you plan to seek business financing. Check out this Sample Business Plan developed by the Small Business Administration (SBA).
6.) Business Regulations
Different rules, regulations, and requirements may apply to your business. Depending on what you plan to do, where you plan to do it and how it will be done, local, state and federal licenses and permits may be necessary.
Excellent Resources to help you get started:
For more information please contact: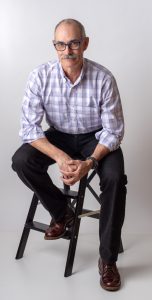 Morgan McArthur
Sauk County Extension Office
West Square Building, 505 Broadway, Baraboo, WI 53913
(608)355-3250 (office)
morgan.mcarthur@wisc.edu