Well Water Test Kits
The luxury of quality drinking water is something that many of us take for granted. Municipal and other public water supplies are subject to strict guidelines and water quality testing to ensure that the water meets the current drinking water standards and is safe to drink. However, there are over 800,000 private wells that serve as the primary water supply for a large number of people throughout the state. Well water can be contaminated from a variety of sources, and most water pollutants cannot be easily detected by taste or smell. Getting your water tested annually is the best way to determine if your water has been contaminated by chemicals or bacteria.
Extension Sauk County works with UW Stevens Point Water and Environmental Analysis Lab to offer well water testing in Sauk County. Please call 608-355-3250 to find out more about how to test your well or visit the UW Stevens Point Water and Environmental Analysis Lab website where you can learn more and request a test to be sent to you online.
---
Soil Test Kits
Soil sample bags and testing information for your lawn, garden or agricultural fields can be obtained at the Extension Sauk County office. Extension partners with the UW-Madison Soil and Forage Lab to provide testing.
---
Rain Gardens
Rain Gardens are small gardens that soak up stormwater that has run off a roof, sidewalk or other paved surface. Check out the demonstration rain gardens located at the United Methodist Church and at the Baraboo Public Library on 4th Avenue in Baraboo, WI.
---
Additional Links:
---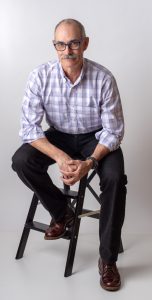 Morgan McArthur
Sauk County Extension Office
West Square Building, 505 Broadway, Baraboo, WI 53913
(608)355-3250 (office)
morgan.mcarthur@wisc.edu